With one single entity, our design and build model combines the functions of an architect, engineer, and construction manager. By doing this, Nibor eliminates the need of hiring and depending on three separate entities to complete the desired project, which eliminates possible conflict and efficiency.
We draw upon our experiences with the industry's leading design firms to create an integrated design/build teams customized to the needs and goals of your project.
Nibor delivers Turn Key projects.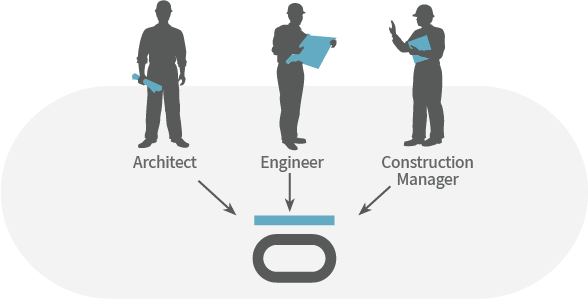 C
O

NSTRUCTI

O

N MANAGEMENT - BIM & LEAN METHOD
The opportunity to be engaged during the design phase and to collaborate with the team at such an early stage is a significant advantage. Our preconstruction and construction services ensure every aspect of your project is thoughtfully planned and executed, including anticipating unexpected issues that would otherwise hold up a job
By using the BIM and LEAN method, Nibor makes sure that the project benefits of the best atmosphere to ensure its success.
BIM – Building Information Modeling
BIM is a complex business process that allows facility owners to achieve better control over their projects and assets, offering benefits throughout the project life-cycle and ultimately better buildings for the public
Latest Planner Method – LEAN Construction
The last planner brings better tools to the project managers to manage production and schedule the tasks correctly. This method consists in a set of principles that help to increase the reliability of production planning and thus improve performance.

Using the latest planner method leads to unified the works, create a better workflow and a higher productivity of the production system.
SEWAGE & WATER MANAGEMENT
Our Water and Sewage Division has vast experience in numerous water projects in Africa. We obtain the ability to adapt to all country's specific and unique weather and terrain requirements. By utilizing its experts in this field, Nibor builds fully operating sewage systems which effectively combat pollution and other hazards.
Nibor also has the experience and capacity to build projects in the field of General Water Management, including water supply systems and draining systems. We build these to customly meet our customer needs in regard to capacity, power, and other important characteristics.

NIBOR's main goal is to make life easier and more accessible in term of living, water and energy.